Four Corners Rugs Blog
We love educating people about rugs and this is where we answer all your pressing questions!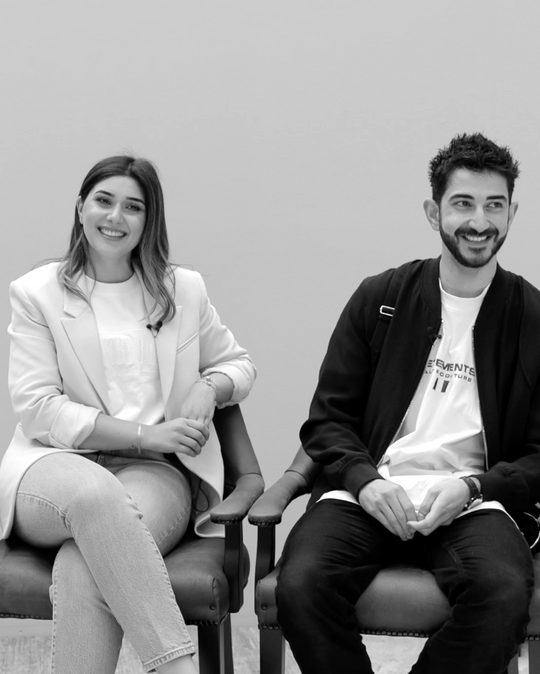 HOW DO I CLEAN MY RUG?
We're all busy, we all love a good wine and most of us have kids, pets or clumsy friends... but don't fret, none of these things should deter you from having a beautiful rug in your home or office.
As for the accidental spillages, pet woes or food fights - please refer to our detailed cleaning recommendations below.
Remember, each rug is different and the yarns or fibres used to create your rug may need special treatment. Always make sure you know the composition of your rug before attending to any cleaning recommendations.
General Maintenance 
Shedding
All fibers will shed upon initial usage. This subsides after the "break-in" period, the duration of which will vary depending on the quality of the yarns in your rug.
Sprouting
Some fibers, especially if hand-spun, will be embedded in the pile of the rug especially as it may have been missed in the hand cutting process.
This may lead to fibres rising to the surface of the rug ("spouting") with normal everyday use.  The "sprouts" should simply be clipped back to the rug's pile height to even everything out.
Vacuuming
Vacuum approximately once a week to maintain your lush decorative friend in good condition. When vacuuming the rug, vacuum it with the nap of the rug or to the width of the rug to avoid pressure on the arms.
We do not recommend using a vacuum with a rotating bristle brush on your rug as it may tear or fray the fibers.
If you get mud on your rug, we advise that you allow the mud to dry and then gently brush it off or vacuum it once dried.
Washing (do not dry or steam clean)
We do not recommend dry cleaning or use of dry cleaning solvents on rugs. We also do not recommend steam cleaning as it leaves moisture in the rug and if not dried quickly it will rot fibers and foundation of the rug.
NOTE: we never recommend steam cleaning bamboo silk, viscose or other artificial silk fibre rugs or use dry cleaning solvents on them. The moisture may leave a permanent yellow stain.
Please refer to our recommended network of professional rug laundries below for your washing needs.
We recommend washing your rugs when they start to look a bit shabby - every couple of years is ample. We do not recommend over washing bamboo silk, viscose or other artificial silk rugs as too many washes may change the rug's colour and texture.
Liquid Spills & Spot Cleaning
Liquid spills (general)
For all liquid spillages, blot out all the liquid using clean absorbent towels. Do not rub or scrub the rug, simply blot out as much of the liquid as possible. 
This means using lots of paper towels on the top and bottom of the rug and even placing a heavy object on top of a heap of paper towel to draw out moisture. You can even use a fan near the area on a cool setting. 
We do not recommend applying too much heat to the rug especially to silk and artificial silk fibers (ie bamboo silk, viscose etc).
We also do not recommend the use of carpet shampoo on bamboo silk, viscose or any other artificial silk fibers.
NOTE: bamboo silk, viscose and other artificial silk fibres can leave a yellow watermark if not dried quickly.
If a stain persists, contact a reputable professional carpet cleaner with specific viscose rug expertise. 
Once dry, and should the rug's texture feel a little different, lightly brush the pile with a very soft bristle brush (you can use a suede shoe brush or toothbrush you don't need).
Food/Oil spills
First, remove any physical droppings without smudging it into the rug further (we recommend spooning anything off gently).
We do not recommend using standard store bought cleaning solutions or shampoos.
Simply use a drop of liquid detergent (like Morning Fresh) mixed with some soda water or carbonated water, only use a small amount of a clean cloth or paper towel and blot out any remaining mess or stain. 
For large oil stains and serious stains contact professional rug cleaners.
Red wine spills
For NON-VISCOSE or NON-ART SILK rugs, blot out the liquid then place a bowl under the affected area and pour some white vinegar, soda water or white wine (not all three - just pick one). Once the stain has been removed or faded, blot and repeat the drying and brushing process described above.
NOTE: we do not recommend the use of salt (despite what your Google searches may show), as salt will bleach the dyes in your rug.
Also, we do not recommend pouring or using water directly on the red wine spill as a first step, this sets the stain and will be harder to remove thereafter.
For VISCOSE RUGS or ART SILK RUGS, do not excessively wet your rug. Viscose is extremely absorbent so attend to spillages ASAP with a clean cloth/towel/sponge and ensure the spill or spot cleaned area is dried immediately.
Leaving the spill for too long may cause the yarns to discolour or affect the rug's dyes. If the spill has some colour to it, you can mix a small solution of:
1 teaspoon of white vinegar; and
3 teaspoons of warm water
Apply the solution with an eye dropper directly onto the stain - again, not too much as we don't want to excessively wet the rug.
Blot up the moisture, then sponge again several times with a dampened cloth. Then sponge dry using a super absorbent cloth or paper towel.
If a stain persists, contact a reputable professional carpet cleaner with specific viscose rug expertise.
Stain Resistance Treatment
Fibre ProTector
For premium surface protection from stain, mould, wear and sun fade, especially on bamboo silk, viscose or artificial silk rugs, we recommend getting your rug treated with Fibre ProTector.
This treatment will buy you time with any accidents and assist with removing potential stains.

This is an application that is non-toxic, non allergenic and, most importantly, won't change the texture or colour of your rug.
From our experience, this treatment works best for liquid spills and accidents (other than hot liquids, eg hot tea) and will not make your rug resistant to dirt and food stains. However, this treatment does make it easier for professional rug cleaners to attend to stain removal and general professional washes.
If you would like us to arrange this additional service for you, please contact us. Alternatively, if you have any further questions, you can contact Jumbuck Cleaning and Restoration - details below. 
Recommended Rug Laundries
Victoria
​Jumbuck Cleaning & Restoration
For all artificial silk rugs and Fibre ProTector. 
Factory 7/157-161 Beresford Rd, Lilydale VIC 314
(pick up and drop off service available)
Ph: 1800 835 204
http://www.jumbuckcleaning.com.au/contact

Able Carpet Care 
For all artificial silk rugs and Fibre ProTector. 
Unit 5/6 Coora Rd, Oakleigh South VIC 3166
(home visits and spot cleaning available)
Ph: (03) 9562 7565
​Melbourne Rug Wash
For wool rugs or general cleans.
22 Edward St, Brunswick VIC 3056
Ph: (03) 9388 9666
New South Wales
Devine Rug Care
17 Mitchell Rd, Brookvale, NSW 2100
Ph: (02) 9982 1000
Always remember, if in doubt, then please call a reputable professional carpet cleaner with the appropriate expertise.